Marge Scharback, RN is a NGH Certified Consulting Hypnotist and Hypnocoach, Reiki Master and Labyrinth facilitator who has made healing and wholeness her life's work. In addition to her personal work, she has been instrumental in promoting complementary and alternative care in hospitals and organizations who were unaware of the potential benefits these modalities would directly bring to patients and staff members.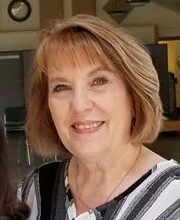 Through studies and in practice, Marge was aware that these modalities had a profound effect on promoting healing and self-care in patients. Marge Scharback brings her expertise and knowledge through to her hypnosis clients and healing sessions. She continues her lectures and labyrinth walks to further facilitate positive change.
Marge Scharback has a private studio is located in Shoreham, New York on Long Island. She offers in office sessions, as well as telephone consultations. For a free, no-obligation consultation call (631) 209-0299 and she will be glad to answer your questions.