Hello, my name is Marge Scharback and I am a NGH Certified Consulting Hypnotist, Reiki Master Teacher in the Usui tradition, Veriditas trained Labyrinth Facilitator and Certified in meditation and guided imagery. Promoting holistic principles throughout my career as a Registered Nurse has guided me to encourage complementary and alternative programs in hospitals and organizations, unaware of the potential benefits of holistic care.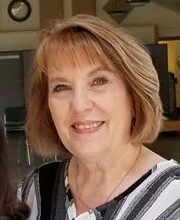 In study and practice, I am cognizant of the profound effect self-care has on
clients, encouraging autonomy and independence when making healthcare
decisions. I apply expertise and knowledge through hypnosis, reiki, clinical
imagery , meditation and the use of labyrinths. My private studio is located in
Shoreham, New York on Long Island. I offer in-person sessions and am
available to answer any questions regarding my practice. Please feel free to
call me at (631) 871-2574 for a no-obligation consultation of what I can do
to facilitate your wellness journey.